Joshua D 's quilt &nbsp (Quilt Completed)
Born:
2007
Illness:
Cystic Fibrosis

Theme: Cartoon characters

Quilt delivered: 11th Oct 2011
Thank you
I would like to let you know that my son's quilt has arrived! I want to thank you all and all the stitchers from near and far that stitched squares for this quilt. It's lovely, can't put in words how much he will love this so thanks again.

Finished photos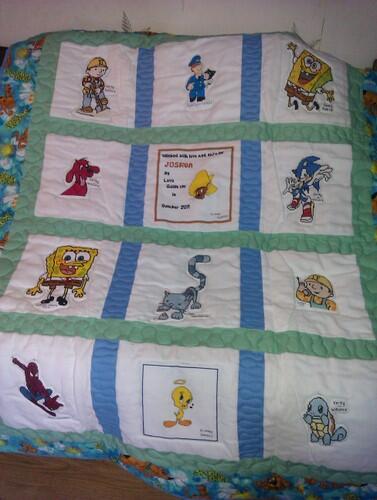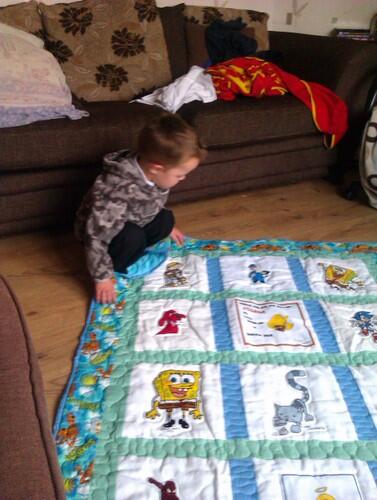 Quilted by:
Sue and Margaret
Individual squares
Fabric
Biography
At birth, Josh was admited straight to intensive care for an operation. When he was a day old due to having complications with his bowel he was operated on and given a stoma. He was faced with his lung collapsing 3 times: Bronchitus sudamonises, bacterial overgrowth and then liver disease.

At 6 weeks old Josh had the stoma revised and remained in hospital until he was 7 months old and then came home and is now a lovely happy boy living life to the full and doing really well.

Joshua still has to go in for IVs from time to time and is a wheat and gluten free diet and also suffers every day with very bad constipation but even when poorly he still smiles and carries on.