Jack C's quilt &nbsp (Quilt currently being assembled)
Born:
2009
Illness:
Cerebral palsy

Theme: Space/moon/planets

Quilt currently being assembled
Theme details
Space/moon/planets - If we can squeeze a few flags too in that would be great (like the astronaut planting a flag on the moon)
Biography
Jack is a very tall 10 year old boy who had a hard start in life. He had two major brain surgeries before his first birthday. He has a large cyst on his brain which needed to be operated on as it was getting bigger. The first surgery was unsuccessful and the cyst continued to grow. The second was a success and he has been stable since. The cyst caused brain damage with his main disability being cerebral palsy. It affects both legs and one arm.
Jack, despite his difficulties, is a lovely little boy who loves telling jokes and making people laugh. He loves space, the moon and planets and learning about the different flags from around the world. He is also Mr Tumbles number 1 fan!!
Jack has a younger sister Sophie who is 8.
Patterns
1.
Stitcher: Julie, Portgordon, Scotland
Received


2.
Climbing Goats Patterned solar system
Stitcher: Eileen, Newcastle, UK
Received


3.
Etsy RobynKaylakits Planet earth seen from space
Stitcher: C McDonald, Altrincham, UK
Received
https://www.etsy.com/uk/listing/672770309/earth-cr...


4.
Moon Cross Stitch Pattern by MariBoriEmbroidery Full moon
Stitcher: Karen Stephenson, Cambridgeshire, UK
Received
https://www.etsy.com/uk/listing/596740522/moon-cro...


5.
Space Explorer with Union Jack, by Gemma, from LQ files
Stitcher: Martha O, London, UK
Received


6.
Rocket ship blasting off into space from lquk files
Stitcher: Sylvia, Clacton, England
Received


7.
Climbing Goat Designs: space star pattern (astronaut version)
Stitcher: Emma, Bedford, UK
Received
https://www.etsy.com/listing/715531635/space-star-...


8.
Https://www.dmc.com/uk/rocket-pattern-9005924.html DMC free rocket pattern
Stitcher: Jennie, Worcester, England
Received


9.
Own design featuring flags and a touch of space. Selection of flags from around the world
Stitcher: Emma Robson, Doncaster, England
Received


10.
Https://www.dmc.com/uk/half-moon--pattern-9006033.html DMC free pattern. Sun, moon and stars
Stitcher: Ros, Norfolk, UK
Received
https://www.dmc.com/uk/half-moon--pattern-9006033....


11.
Telescope by Climbing Goat Designs
Stitcher: Pippa, Surrey, UK
Received


12.
Label
Stitcher: Alison, Oldham, UK
Received
Squares received

Stitched by: Alison
Submitted: Feb 2020


Stitched by: Julie
Submitted: Sep 2019


Stitched by: Eileen
Submitted: Jan 2020


Stitched by: C McDonald
Submitted: Dec 2019


Stitched by: Karen Stephenson
Submitted: Feb 2020


Stitched by: Martha O
Submitted: Jan 2020


Stitched by: Sylvia
Submitted: Nov 2019


Stitched by: Emma
Submitted: Jan 2020


Stitched by: Jennie
Submitted: Feb 2020


Stitched by: Emma Robson
Submitted: Jan 2020


Stitched by: Ros
Submitted: Nov 2019


Stitched by: Pippa
Submitted: Feb 2020
Card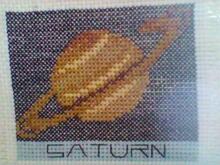 Stitched by: Nicola Bailey