Edward T's quilt &nbsp (Quilt Completed)
Born:
2017
Illness:
Polymicrogyria

Theme: Stars

Quilt delivered: 26th Apr 2023
Thank you
Thank you to all the amazingly talented people at Love Quilts UK for Edward's beautiful quilt!! We love what people have chosen for his star theme & he absolutely loves it. What a wonderful charity. Special thanks to Edward's lovely Godmother Eve for making one of the designs, it means even more to us now it's going to have pride of place in his bedroom xxx
Finished photos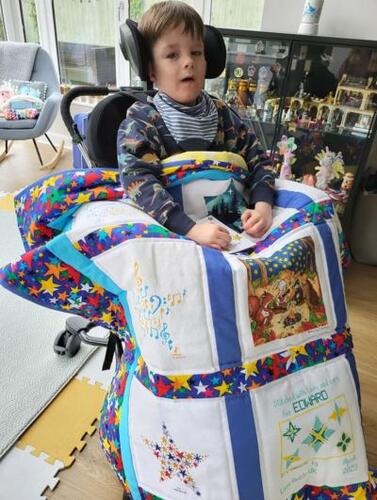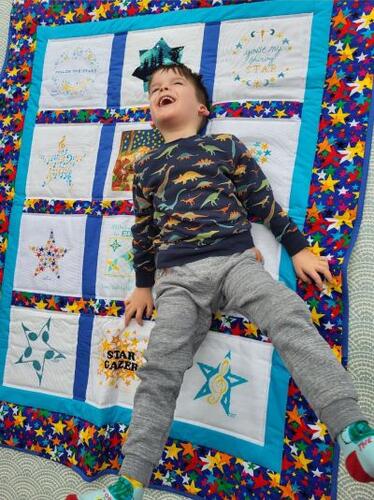 Quilted by:
Leanda
Individual squares
Card

Stitched by: Jodie Balaam
Biography
Edward was born at full term & healthy. However, at around 6 weeks I (mum) began to notice he wasn't progressing as he should. We began a series of assessments & tests with many health professionals & he was diagnosed at 15 months with significant brain malformations.

As he has got older we have discovered how much these malformations affect his development & abilities & we have had some scary times with hospital stays along the way. He currently attends a local special school which he absolutely loves & we are beginning to see signs of progression now he is 5 years old. He is a star!