Noah S's quilt &nbsp (Quilt Completed)
Born:
2011
Illness:
Severe Asthma.

Theme: African Wild Animals

Quilt delivered: 2nd Jul 2023
Thank you
Thanks so much from Noah. He was absolutely overwhelmed and so impressed by all your amazing talent. It's all his favourite animals and they look so real He said he loves it and can imagine he's back in Africa now.
Finished photos
Quilted by:
Heather
Individual squares
Card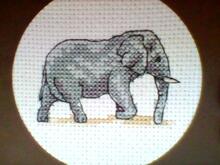 Stitched by: Nicola Bailey
Biography
Noah was born after a difficult pregnancy. Fortunately he was born healthy and came home. A few weeks later he became unwell and was admitted and treated for viral meningitis. He suffered some speech and language delay at nursery but after starting school he caught up.

Skip forward to our very happy and healthy 10 year old who absolutely loves swimming. Suddenly was struggling to keep up in his training and unable to breathe. He was diagnosed with asthma which he's struggled with as he's so competitive. After a couple of exacerbations he's started new medications. This is bringing back his confidence to do what he really loves, swim and train but it does still get him down.