Aubree-Blossom's quilt (Quilt Closed)
Born:
2017
Illness:
Cerebral palsy

Theme: Fairies

Date opened: 18th Mar 2023
Date closed: 21st Mar 2023
Deadline: 26th Jul 2023


Theme details
Fairies - Cute fairies, especially pink ones, please avoid silhouettes.

A swan and a ballerina on the label would be nice.

Child Interests
Aubree's favourite colour is PINK, she is Barbie mad and loves everything and anything that's Barbie and pink!
Biography
Aubree's labour was quite traumatic. We were told I would need an emergency c section due to her heart rate dipping dangerously low. The midwife at the time told me to keep pushing as they were taking too long. I delivered Aubree naturally but she wasn't breathing and had the cord wrapped around her neck several times. The midwife called for the resus team and started to resuscitate our baby herself. It felt like forever but eventually we did hear a cry and the relief was unreal.

Shortly after checking Aubree over the midwife said I could feed her but I felt too weak to lift my arms let alone hold my baby. I kept telling them I didn't feel right and they kept telling me I was in shock and that's all it was. Around 48/72 hours later when I had been told we'd be going home a midwife came into the room and said that my bloods had come back and they showed that there was a very large bleed from Aubree to me, and due to me being rhesus negative and her positive, her blood was attacking mine and that's why I'd felt so weak. They told me I'd need an Anti D infusion over two days. It took a further 9 weeks to "mop up" the blood cells attacking my body which meant Anti d injections twice weekly and blood tests to follow up the results.

Aubree developed slower than most babies. She never crawled but did learn just before her first birthday how to slide around on her back. She was also late walking. Once she had mastered walking she seemed uncomfortable after a few minutes on her feet and cried a lot wanting to be carried. Eventually the health visitor referred her to the hospital who then referred her to a physiotherapist and it was then that she was diagnosed with hyper mobility.

After varies physiotherapy appointments and concerns from nursery that she was accident prone and tripping up all the time the physiotherapist told us she felt it was more then hyper mobility and had referred us back to paediatrics. On the very first appointment with the paediatrician we were told after Aubree was examined that she highly suspected that Aubree had cerebral palsy. We were told however that the only way to confirm this would be for Aubree to be put to sleep for a CT scan. We were called with a cancellation appointment and asked if we could do it. We agreed and the CT scan confirmed Aubree has cerebral palsy with brain damage consistent with the last trimester of pregnancy or at birth.

Aubree is now on baclofen to help reduce pain and to give a better quality of life as before this medication she couldn't manage a full day in school. Aubree has physiotherapy in and out of school as well now and also uses a wheelchair when fatigued.

Aubree continues to always give everything a go. She is the most resilient child and we have told her that cerebral palsy is her super power and that she's a real superhero!
Patterns
1.
The Little Stitchery Thistledown fairy
Stitcher: Jan G, Hull, UK
Received


2.
The Little Stitchery lili of the Valley - Dandelion Clock fairy
Stitcher: Alison, Ormskirk, UK
Received


3.
By Eva's Designs on Etsy Fairy and ladybug
Stitcher: Marilyn Foyle, Biggleswade, UK
Received


4.
Set of 2 fairies and 2 other people from the Lakeland fantasy stitch along
Stitcher: Helen, Thrapston, UK
In Progress


5.
Fairy and Butterfly, Cross Stitch Crazy Feb 2015 - A fairy and a butterfly sat on toadstools with 2 snails
Stitcher: Kay, Doncaster, UK
Received


6.
The Little Stitchery Lily of the Valley fairy- Sparkle
Stitcher: Julie Robbins, Bromsgrove , UK
In Progress


7.
Wishful Thinking Fairy by Bothy Thread
Stitcher: Val Gilbert, Coningsby , UK
Received


8.
Ultimate Cross Stitch Fantasy, vol 6 2015 Enchanted Evening, Pink flower fairy
Stitcher: Emma, Solihull, UK
In Progress


9.
LW02 "Make a wish" Little Wishes by Passione Ricamo Fairy sitting on a cloud
Stitcher: Roisin, Amersham, England
In Progress


10.
Fairy with quote from LQ files
Stitcher: Kaz Bowen, Wakefield, UK
Received


11.
Cross stitch by Jade, fairy, change colours to pink
Stitcher: Emma Swift, Aberdeen, UK
In Progress


12.
Label
Stitcher: Sarah, St. Albans, UK
In Progress
Squares received

Stitched by: Jan G
Submitted: May 2023


Stitched by: Alison
Submitted: Apr 2023


Stitched by: Marilyn Foyle
Submitted: May 2023


Stitched by: Kay
Submitted: Apr 2023


Stitched by: Val Gilbert
Submitted: May 2023


Stitched by: Kaz Bowen
Submitted: Apr 2023
Card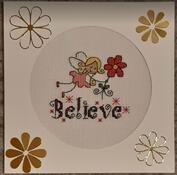 Stitched by: Jill Smith